Art Hotel Riposo is a captivating blend of lightness of being and a romantic ambiance. It is situated in the picturesque heart of Ascona, a stone's throw from the famous piazza on Lake Maggiore.
Carpe diem –
Seize your day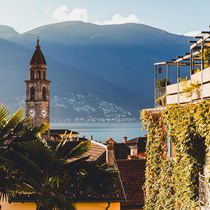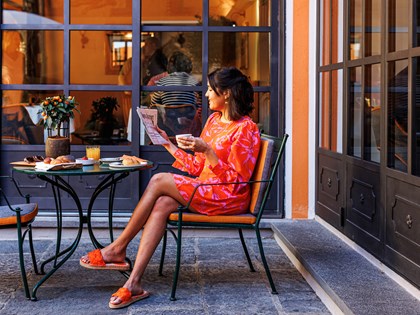 9:00 am
Breakfast
A great way to start each day of your vacation. The breakfast buffet offers an amazing range of fresh produce.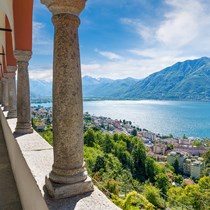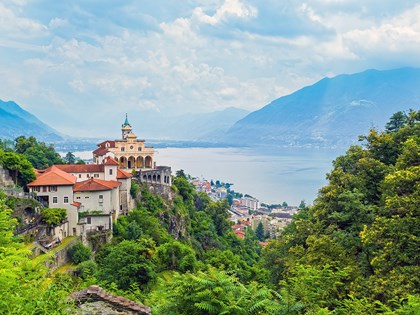 11:00 am
Madonna del Sasso pilgrimage church
The pilgrimage church of Madonna del Sasso, high above Locarno, keeps watch over the town and the lake. The historic funicular is an experience in its own right.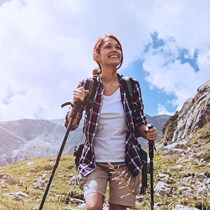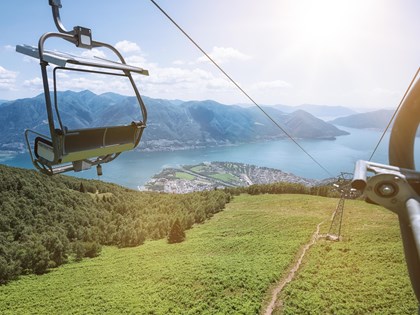 1:00 pm
Hiking on Cardada and Cimetta
Take a gondola ride or invigorating hike up to one of Ticino's most spectacular vantage points at an altitude of 1617m. The view is simply breathtaking!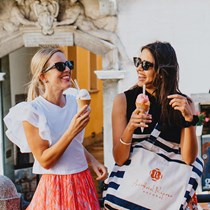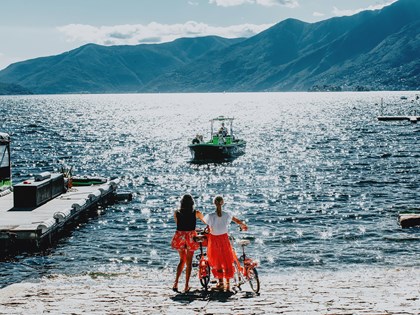 4:00 pm
Time to explore Ascona's shopping streets
Be tempted by Versace & Co., browse the many other boutiques, treat yourself to a delicious ice cream and look forward to Happy Hour.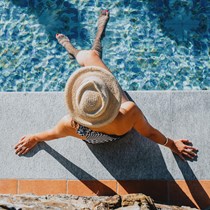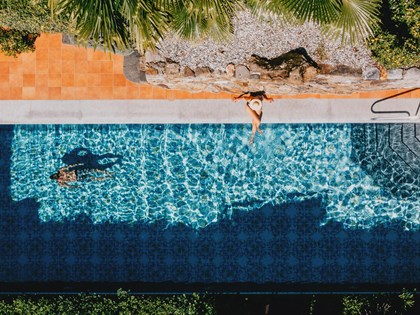 5:00 pm
Time to kick back
The rooftop terrace beckons. That bikini you bought this afternoon is a perfect fit – time to soak up the sun, take a dip and show it off.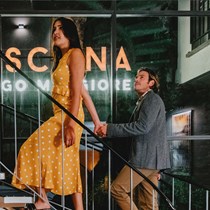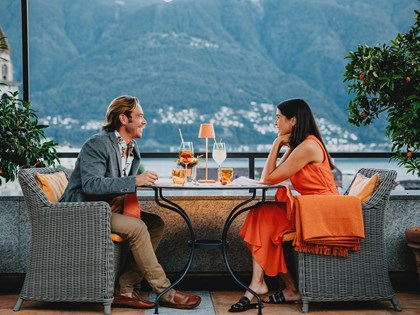 7:30 pm
Dinner on the rooftop terrace
As the sun sets, tables replace the sun loungers, turning the rooftop terrace into a charming setting for your evening meal. The culinary highlight of your day awaits.
All set
for a
dream stay
All our rooms are as distinctive as our guests' preferences. Each one has its own charm and is tastefully furnished with choice décor, making it your personal oasis of well-being.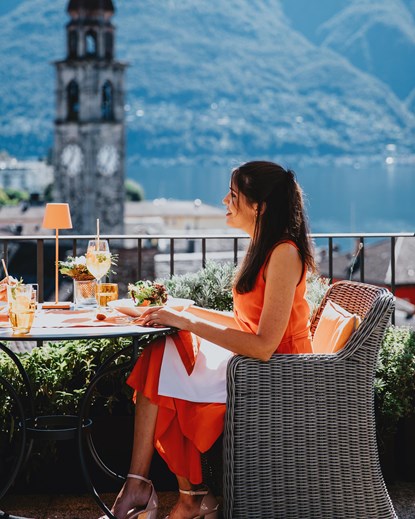 Exquisite dining with a view
A balmy summer evening under the stars, with the moonlight shimmering on the lake. Be sure to reserve this highlight of your stay in good time.
The perfect location
In the heart of the charming pedestrianised town centre, a stone's throw from Lake Maggiore.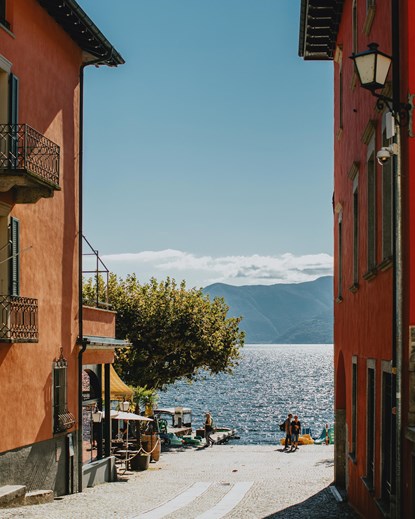 Jazz & Dine
Stirring jazz & blues rhythms to make your heart beat faster.